Refrigerated Transport ISO 23412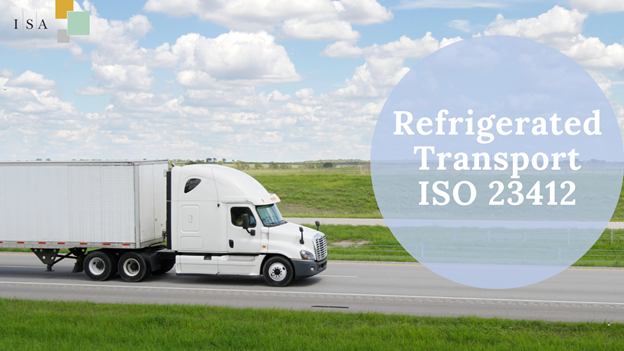 As a response to the growing need to deliver temperature-sensitive goods there has been an increase in the demand for temperature-controlled refrigerated delivery services for the purpose of both chilled and frozen goods. Businesses specialising within the refrigerated goods sector should be aware of the requirements of ISO 23412 regarding indirect, temperature-controlled refrigerated delivery services. The standard provides valuable guidance and certification in ensuring quality and performance of all refrigerated delivery services, from start to finish.
Due to a global trend towards more online trading for food industries and pharmaceutical industries, a number of countries have begun implementing temperature-controlled refrigerated delivery services. This will offer businesses with new opportunities whilst also identifying a huge advantage for British refrigerated transport companies to become more competitive on the continuously increasing demand for chilled or frozen goods.
At ISA (Business Development & Support) we have specialists who have great experience in implementing PAS 1018:2017 (indirect, temperature-controlled refrigerated delivery services) and are also highly trained on the new ISO 23412 which will support your business to become recognised as a safe company for transporting all types of frozen or chilled parcels, thus providing a competitive advantage when tendering for new business.
We can implement ISO 23412 and also provide on-going support to any business to monitor their temperature, documentation, labelling, and keeping records for services of delivery & transferring goods. The ISO 23412's certification will offer evidence of our concentrated efforts, and will help bring new clients and business opportunities to you.
BENEFITS OF ISO 23412 Refrigerated Transport
● Reduced risk;
● Best practices;
● Ensure Safety & Quality of delivered goods
● Enhance customer confidence
● Driving continual improvement
Contact us today and we will be happy to support your business!