HR Support Services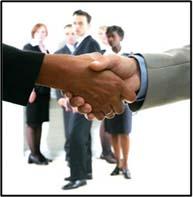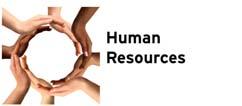 The Human Resources department of a business is responsible for human resource management. This involves supervising various aspects of employment, such as compliance with:
Labour law
Employment standards
Administration of employee benefits
Aspects of recruitment and dismissal.
What HR Support service includes:
At ISA Support our HR support service more often includes but isn't limited to providing:
Requirements and expectations of employed staff.
Recruitment and training of potential employees- we understand that the UK employment
law can be challenging for managers. With the laws continually changing, our HR support services can help businesses with their employee issues and take these stresses away.
Managing relationships between employees, unions and other stakeholders
Collection, Storage and management of employee records.
General staff motivation.
Employee payroll, benefits and compensation management.
Equal opportunities and deal with discrimination.
Standards to deal with employee performance issues.
Why HR is important to your business?
Often when businesses start the value of HR in business isn't always immediately apparent. With just a few employees, business leaders feel like they have everything under control. But as a business grows, leaders can often become overwhelmed. Quickly realising that there isn't time to deal with day-to-day people management and recruitment.
Left unchanged a businesses HR department can quickly become unfit for purpose. Seeking legal advice from a HR professional can be a much more cost effective solution than dealing with issues which have been left to escalate. Without a talented team, your business falls down. HR encompasses all aspects of people management, communication and is pivotal in building a positive culture.
Why choose ISA
ISA Support has over 10 years experience offering Human Resources (HR) Support Services. Supplying HR to both local and national sized businesses. The majority of attention is believed to be focused on production, operations and sales. HR serves as part of an integral service to both your employees and other stakeholders. Despite this, at ISA Support we feel that human resources is the department that is least thought of.
Above all, at ISA Support, we believe that interpersonal skills are effective when working in HR Management. We incorporate this into all of our HR Support services.
✓ Professional Experts
✓ No overcomplicated solutions
✓ Precise, transparent quotation
✓ Take the time to understand your business
For more information on the HR management support service we offer ccontact us today.