AS 9100 Aerospace QA Support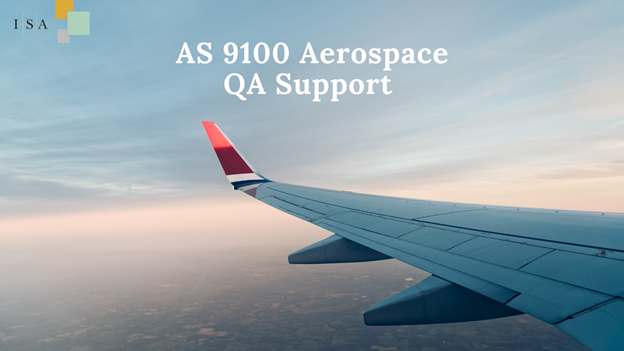 The internationally recognised quality management standard, AS 9100, specifies the requirements for a Quality Management system (QMS) for the Aerospace industry. Organisations can use the standard to demonstrate their ability to consistently provide Aerospace products and services that meet demanding customer requirements.
Similarly to previous versions of AS 9100, EN 9100:2018 standardised quality management system requirements for companies within the aerospace industry and supply chain. The system achieves this by building off general ISO 9001 standards for quality management systems, and adding industry specific guidelines for the safe development, production and distribution of high quality aerospace parts and products.
The quality management standard can be achieved by businesses of any level of the supply chain across the world to improve quality, cost, and delivery performance. This is achieved through the reduction of organisation-unique requirements, effective implementation and a wider application of good business practises.
The AS9100 is a vital certification within the Aerospace industry as it helps to ensure that organisations have adequate quality management systems in place. Many manufacturers and suppliers within the industry will only work with certified partners, meaning that AS 9100 certification could be vital for aerospace-related companies.
Achieving certification to AS 9100 provides Aerospace customers with confidence at a distance that your business is a High-Quality company to be working with. The supply of products and services to the Aerospace industry in most circumstances require certification to AS 9100 as a pre-requisite when tendering for any new business opportunities.
The Benefits of AS 9100
● Aerospace Approval
● New Industry Opportunities
● Customer Assurance & Confidence
● Less Competition
● Increased efficiency and productivity.
● Increased margins
● Motivated employees (Training / Direction / Structure)
Contact us today and we will be happy to support your business!