Quality Assurance Training & Management System
Quality Assurance Management System and Training
If you are unfamiliar with quality management systems, they are a formalised system which documents processes and procedures for achieving quality. Implementing quality assurance management in your organisation will help you to meet the requirements of customers and regulatory bodies. The aim of quality assurance training is to improve your effectiveness and efficiency on a continuous basis teaching concepts of quality and ensuring quality standards in your business.
Quality assurance refers to maintenance of a required level of quality in a service or product. This is achieved through extensive precaution and attention to detail through the product or delivery process.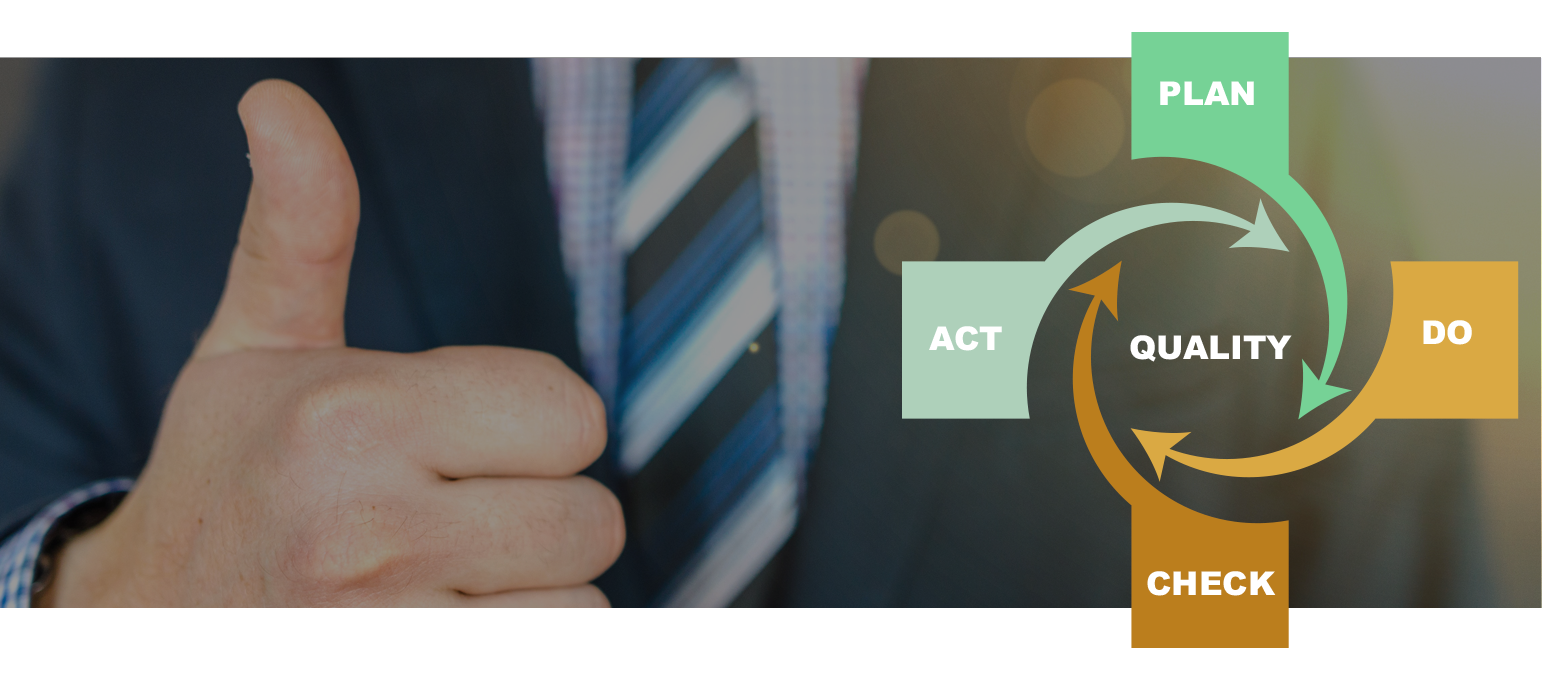 Why quality assurance is important to your business
With the competitive market places we are now seeing, quality has become the differentiator for many products and services. If you want to build a successful business, which meets or exceed customers' expectations then quality control is going to be essential. Quality of production
Quality management systems can:
Reduce waste
Improve processes
Lower costs
Facilitate and identify training opportunities
Industries that benefit:
Good quality assurance procedures allow both company owners and employees to take pride in their work. As such all industries can benefit from implementing a quality management system, but some industries such as those involved in engineering or manufacturing processes may see bigger benefits. Going through a certification process can show your companies dedication to quality and continual improvement. Many people are aware of the ISO standards associated with quality such as the ISO 9001 quality management system certification. Standards associated with Quality Assurance are as follows:
BS EN ISO 9001- Quality assurance management systems
BS EN ISO 15224 - Quality management systems for health care services
CPR construction products directive
TS 16949 Quality management systems for the automotive Industry
Why choose ISA
The team here at ISA Business Development & Support can provide quality assurance training. We can also implement your quality assurance management system from your initial enquiry to your final certification and certificate received from a UKAS* approved certification company. ISA's quality assurance support includes internal and supplier auditing, training and business improvement including 5S and customer satisfaction analysis.
✓ Professional Experts
✓ No overcomplicated solutions
✓ Precise, transparent quotation
✓ Take the time to understand your business
Quality Assurance vs Quality Control
Quality assurance is a set of activities for ensuring quality in the processes by which products are developed. Quality control focuses on identifying defects in the actual products produced. If managed correctly they can mean improved, efficiency, sales and customer satisfaction.
Resources:
Visit https://www.iso.org to find out more about related standards.