PS 9000 Pharmaceutical Management System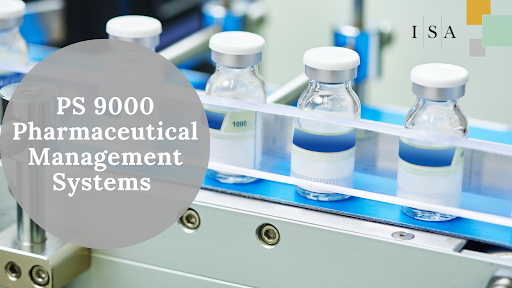 When it comes to the safety and efficiency of medicines the quality of packaging plays a critical factor. Pharmaceutical Quality Group (PQG) have developed PS 9000 – the standard for manufacturers and suppliers of packaging materials for medicines. The system has been designed in line with the ISO 9001 quality management system.
PS 9000 requires pharmaceutical manufacturers and assemblers to ensure packaging materials used are of appropriate quality. The system focuses on the development and implementation of a quality management system designed to offer assurance of the product's quality, as well as enhancing customer satisfaction.
One of the main objectives to the PS 9000 standard is to identify and eliminate risks to ensure that products are produced safely and to the correct requirements. The standard allows a business to identify key roles and responsibilities regarding producing quality products.
In accordance with the Good Manufacturing Practice requirements PS 9000 will verify that materials are of appropriate quality and that the correct procedures have been followed regarding the checking, traceability, contamination, and hygiene controls.
Reasons to implement PS 9000 Pharmaceutical Standard:
1. Improve your business performance
2. Ensure quality of pharmaceutical packaging materials
3. Clear practices within production, minimising counterfeit medicines
4. More clarity understanding of roles and responsibilities in producing quality pharmaceutical products.
Here at ISA we can offer our full support in implementing PS 9000 to any business of pharmaceutical packaging materials and any other related industries. We will design, develop and implement your business's management system in accordance with PS 9000's requirements, whilst helping your business to step up in the certification process.
About ISA
ISA has been set up to provide small and medium sized companies in all industries with on-going and ad-hoc support associated with Quality Assurance, Environmental, Health and Safety and HR requirements.
We specialise in the introduction and on-going support of management systems.
ISA supplies all associated support that may be required of a management system including, Training, Internal Auditing and professional Quality Assurance and Health & Safety Representation.
To find out how we can help your business with PS 9000 contact us today!