Call or email us for more information about our Online Food Hygiene Training. We would love to speak with you and find out how we can provide you with what you require. We'll be happy to help in whatever way we can.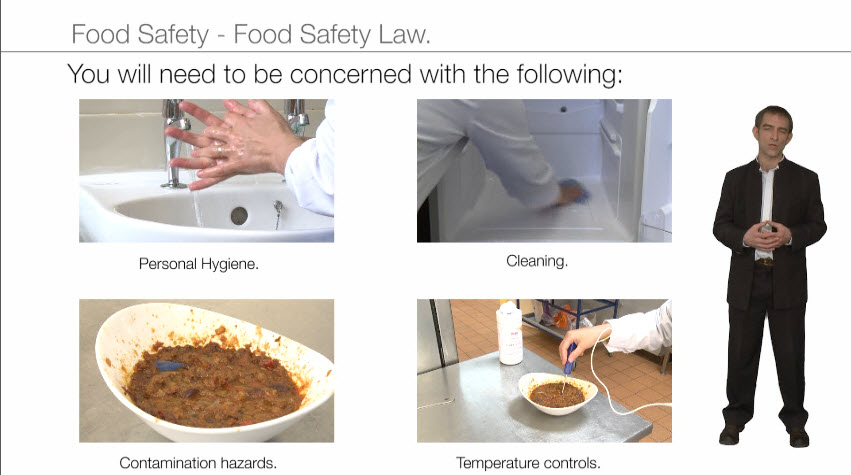 ETD is able to offer a detailed online training course for Food Safety. This course covers all aspects of food safety, to ensure that no one in your establishment suffers from food poisoning.
Each year over 5.5 million individuals suffer from food positioning. This needs to be changed.
This course provides information on how to implement a good workflow and how to deal with food in a safe manor from beginning to end.
Each online user receives free access to a risk assessment form which only has 5 simple steps to follow until it is completed.
Food Safety law:
This section talks about the health of the nation and how following the food safety legislation can protect it. The production, processing, distribution, retail, packaging and labeling of food is governed by a mass of laws and regulations.
Personal hygiene:
This section is focused on personal hygiene and how your cleanliness and the way you dress is essential. It is vital that you do not contaminate any food.
Cross contamination:
This section focuses on cross contamination and how it can be a major concern in food establishments. It is essential to have an effective work flow in order to make sure the kitchen does not cross contaminate.
Cleaning:
It is important to have a clean kitchen, however it is important to use cleaning chemicals in the appropriate manner. Having a good understanding on the different types of cleaning chemicals that are available and how to use each one is essential. This course teaches you how to use cleaning chemicals efficiently.
Bacteria:
This section explains how there are a number of different bacteria's that can affect us in both good and bad ways. You will learn how to avoid certain bacteria's when working in a food environment.
Pest control:
This section will give you an understanding on how to reduce pest infestation in the workplace and know what actions to take in order to achieve this.