Call or email us for more information about our Falls prevention. We would love to speak with you and find out how we can provide you with what you require. We'll be happy to help in whatever way we can.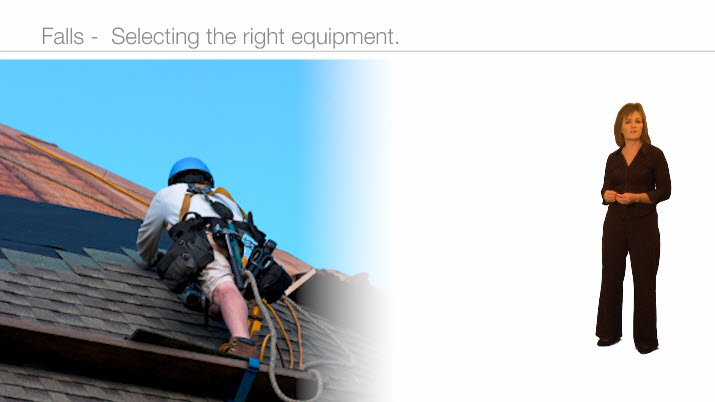 Not all serious injuries come from falling from a height. An employee could just land in an awkward position and a serious injury could occur.
Whether you are sorting documents in an office or working on top of a ten storey building, if your feet of off the ground, you need to abide by the work at height regulations as you are classed as working at heights.
Between 2011 and 2012 a total of 7960 employed and self-employed individuals were injured.
Risk assessments are also important when it comes to fall prevention. So, when you make an online purchase with us, whether it is a single license or a license for each of your employees, our online management system will give you access to free '5 step to risk assessment' forms.
Work at Height Regulations:
This course provides an overview of the Work at Height Regulations 2005, which helps to produce any injuries occurring.
This section provides you with information that explains who is responsible for the tasks of employees and how the Work at Height Regulations help to prevent any falls from occurring in a workplace, when you are working above ground level.
Employer, Employee and Self-Employed responsibilities:
Each individual has a different responsibility when you are working at heights and ETD's Falls Prevention training course provides you with a clear explanation of this.
Selecting Personal Protection Equipment:
Due to the range of Personal Protection Equipment, it is essential for employees to know what pieces of equipment are appropriate to use in their specific working environment.
Ladders:
Ladders are one of the most dangerous pieces of equipment in the workplace, due to their instability and height. This section provides you with information on how to setup a variety of ladders safely.
Your employees will also learn about how to assemble and dismantle ladders in the correct manner, to ensure everyone who uses ladders are in a safer situation.